Viewing posts for the category Spa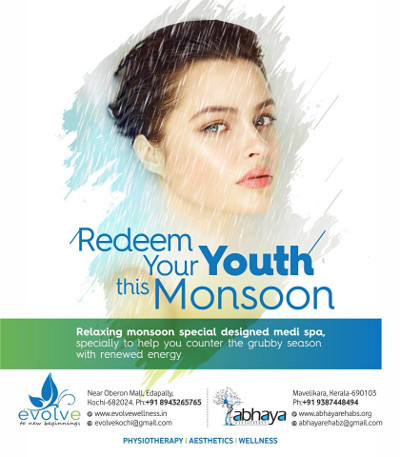 With the #monsoon upon is in full swing, a rejuvenating #medi #spa session is the perfect way to make you day worth the while. Evolve Wellness, now introduces a relaxing #monsoon special designed medi spa, specially to help you counter the grubby season with renewed energy.
The rains may bring much relief from the scorching sun, but they also mean swallow skin, poor immunity. As the monsoon in the air, humid conditions lead to increased moisture produced by increased sweating - sweat feels like junk on the skin and humidity snaps energy out of every sinew. This, in turn, brings ailments like bacterial and fungal infections in all age groups. Monsoon can be a hair and skin nightmare.
Recent Posts
Archive
2018
Categories
Tags
Authors
Feeds
RSS
/
Atom